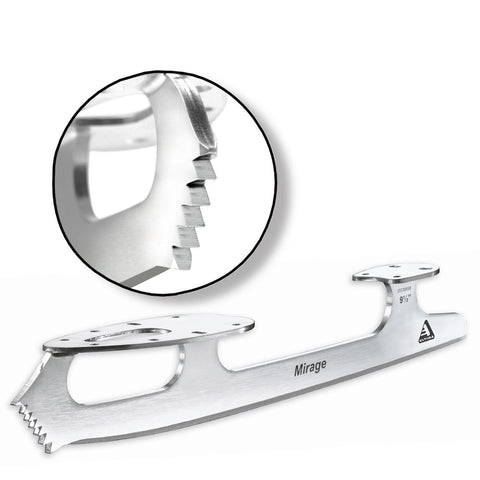 Ultima Mirage UB10
All of a sudden.. you're AIRBORNE!
Mirage is the best value intermediate blade on the market!
Manufactured to exacting specifications, this model shares many of the features previously available only on more expensive models. Designed to accommodate all basic skills required of the beginner Freestyle or Dancer.
Straight cut picks
Chrome finish
Standard heel
All purpose profile
Freestyle usage
8' Rocker
1/2" Radius of Hollow
Sizes 7" - 11" (1/4" increments)