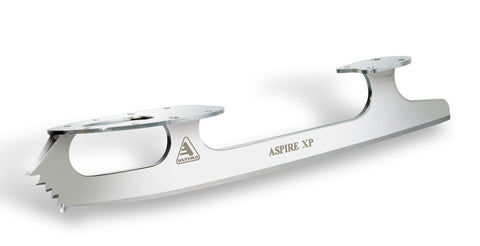 Ultima Aspire XP UB25
Flying higher and with greater control...
Ultima UB25 Aspire XP Figure Skate Blades are introductory blades with a cross-cut pick. This blade provides a more secure pick position on toe jumps and footwork. Designed to accommodate all basic skills required of the beginner Freestyler or Dancer.
• Cross Cut Pick
• Chrome Finish
• Standard Heel
• All Purpose Profile
• Freestyle Usage
• 8' Rocker
• 1/2" Radius of Hollow
• Available Sizes 7.25 – 11