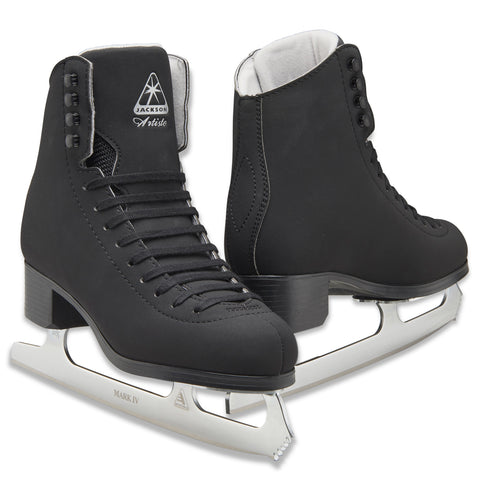 Jackson JS1792 Men's Artiste Black
Jackson Mens' Artiste JS1792... for that first "leap" into single jumps!
A step up from the Mystique in stiffness and blade quality, these skates feature slightly more comfortable tongue and memory-foam ankles. The main difference here is the Ultima Mark IV blade, which provides a much better balance point, and larger toe pick, making it easier to learn basic spins and beginning jumps.
Softer topline for increased comfort

Microfiber lining with memory foam ankle padding

Flex notch for added flexibility

Foam backed leather/mesh comfort tongue

Stylized PVC outsole for easy care

Ultima Mark IV all purpose, high quality chrome blade attached with screws

Men's Full (6 - 13) and Half sizes (6.5 -11.5), 

Medium Width
Support Level: 25