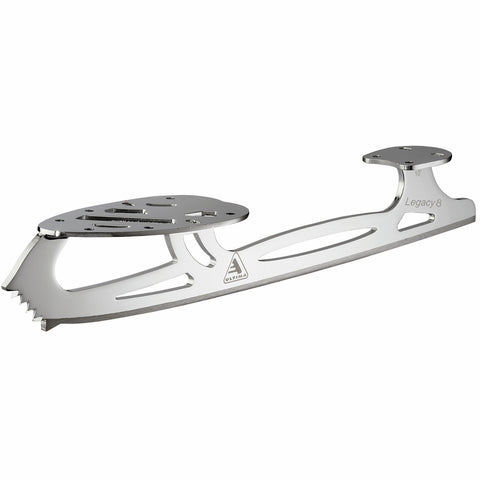 Ultima Legacy 8 Blades
Legacy 8 Blade UB80... By Popular Demand: The perfect Intermediate blade with Cross-cut picks!
Unique and lightweight design with 8' rocker. The Legacy blade responds to the demand by top coaches for an intermediate blade with cross cut picks. Suitable for all double jumps and flying spins.
FEATURES AND BENEFITS:
Cross cut picks

Chrome finish

Standard heel

Intermediate profile

Freestyle usage

8' Rocker

7/16" Radius of Hollow