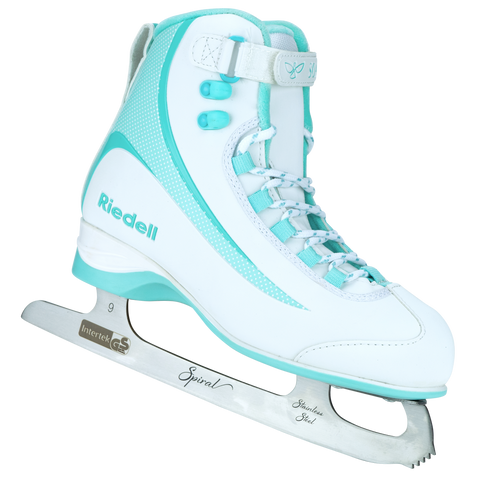 Riedell Soar Mint
Riedell Soar Mint - Comfortable , Sturdy and Warm...Time to SOAR!
The Soar offers sleek, modern comfort for recreational skaters. The skates feature foam-backed velvet lining with durable maintenance free uppers to keep feet comfortable. The 3M Thinsulate insulation keeps feet warm when enjoying skating outdoors. Lightweight PVC soles make for simple skate care. The stainless steel Spiral blade gives skaters a smooth edge.

The Soar is a perfect choice for exploring picturesque pond skating spots with your family and friends!
Boot Features
3M Thinsulate insulation
Plush foam padded velvet linings
Power-strap Velcro closure for secure fit
Split tongue design for stability on the ice
Synthetic uppers
No maintenance PVC sole
Stainless steel Spiral blade
In sizes 12JR and below, the skate features 3 Velcro closure straps instead of laces, for easier wearing experience.
Support Level: 25

Sizing
Mint: 4 – 10
Pink: 8JR – 3JR
Onyx: 8JR – 12