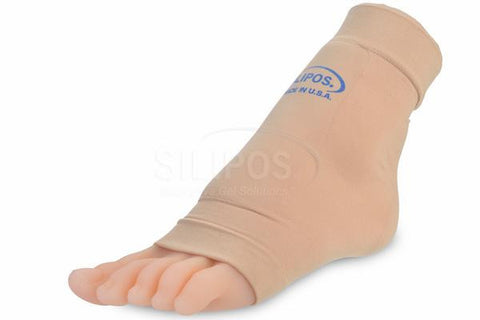 Silipos Boot Bumper
Protects foot and ankle from abrasions with no added bulk!
Anatomically designed gel pad in elastic sleeve helps protect foot and ankle from friction and blisters without added bulk. latex free and hypo allergenic, the boot bumper provides light compression to foot and ankle and is amazingly effective in protecting against discomfort in athletic shoes and skatine boots.
1 per package
Soft conforming gel pads
Reduces pain caused by footwear pressure
Particularly effective in figure skate break in
Latex free.