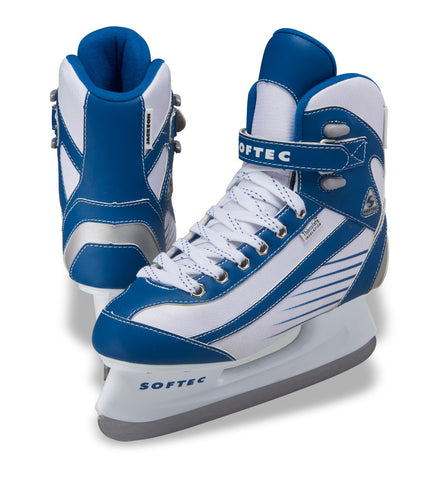 Jackson ST6100WH Ladies' Softec Sport Hockey
Jackson Ladies' Sport ST6100WH: Superior Warmth and Comfort in a Leisure Hockey Skate
A great choice for women looking for warmth and comfort in a hockey skate. These skates are form-fitting and made with quality materials, including the quality carbon steel blade. Please note that these are for recreational purposes and not intended for competitive hockey games.

New modern look offering reduced weight due to lightweight construction

Fully lined upper and tongue with cushy foam padding for maximum comfort

Redesigned durable nylon upper with color coordinated trim

Firm counter support

Eyelets with washers

Molded footbed

Single color PVC sole for reduced weight

White leisure blade with carbon steel runner

Available in white/blue

Support Level: 10.